Shooting took place in Florence, Lucca, Viareggio and in Massa
The TV series One Trillion Dollars (original German title 'Eine Billion Dollar'), based on author Andreas Eschbach's novel and featuring an international cast including actress Alessandra Mastronardi, will be available from November, 23 exclusively on Paramount+ in Italy, Germany, Austria, Switzerland, France, the UK, Canada, Australia and Latin America. The six-part thriller series was largely shot in Tuscany in 2022.
Locations
Shooting took place in Tuscany between October and November 2022. In particular, the set involved the historic centre of Florence, Lucca (interior of a private villa), Viareggio (Cittadella del Carnevale) and Massa (provincial road between Antona and Passo del Vestito). During the preparation and filming in Tuscany, the production was based in the spaces of Manifatture Digitali Cinema Pisa for a few weeks.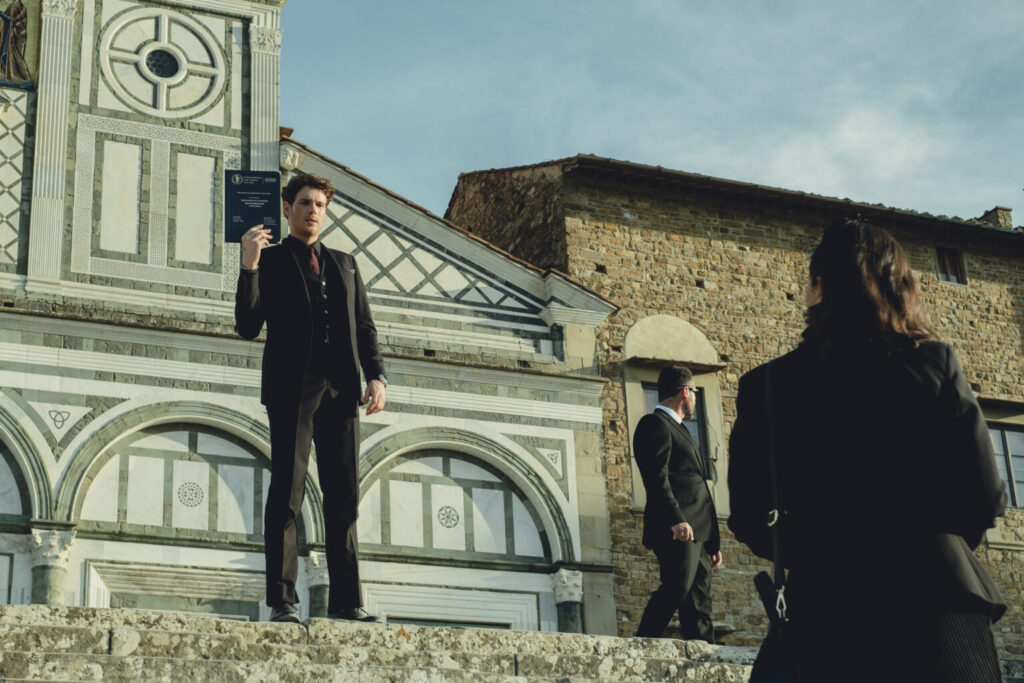 An unexpected inheritance
What would you do if you were suddenly the richest person in the world and had to use your newfound wealth to save humanity? This is the shocking challenge facing the protagonist of the TV series, John Fontanelli (Philip Froissant). From one day to the next, his whole life changes radically. One moment, the young courier is cycling around Berlin penniless and enjoying his independence. One fine day he is overwhelmed by incredible news: he is the sole heir to a fortune created over 500 years ago that has grown to the staggering sum of one trillion dollars over the centuries. But the inheritance is linked to an unusual prophecy: the beneficiary will have to restore mankind's lost future. In search of the right answers, John accepts the challenge but becomes the adversary of very powerful people who will stop at nothing to thwart him.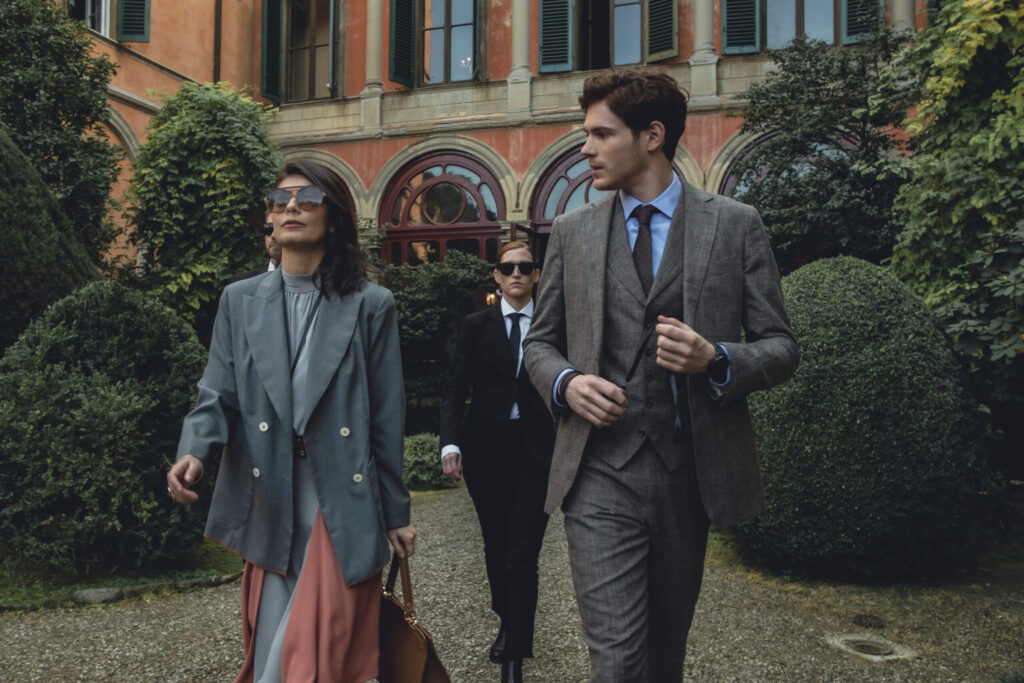 Cast & Credits
The TV series is a W&B Television production in cooperation with Paramount Television International (PTIS). Kerstin Nommsen, Quirin Berg and Max Wiedemann are the producers, Florian Baxmeye (episodes 1,3,6) and Isabel Braak (episodes 4,5) are the directors. The cast includes Philip Froissant ('The Empress') with Alessandra Mastronardi ('Franca Vacchi') and Oliver Masucci ('Fantastic Beasts: Dumbledore's Secret') as Malcolm McCaine. Among other actors: Greta Scacchi ("Broken Trail"), Carl Malapa ("Mortel"), Stefano Cassetti, Orso Maria Guerrini, Carsten Björnlund, Erdal Yildiz and Vincent Londez.