The movie is the sequel to the TV series of the same name and picks up where the latter had left off
Klem. Maniere Olandesi is the movie based on the Tv series "The blood pact" (KLEM, 2017-2020, produced by BNNVARA).
The movie, directed and written by Frank Ketelaar who also worked on the TV series, was released in Dutch theatres on February 2nd.
Filming took place in March and in April, 2022, for about four weeks, near Siena, in San Gimignano and in Radda in Chianti. Some scenes of the movie were also shot in Greve in Chianti (Florence), in Viareggio (Lucca) and Figline Valdarno (Arezzo).
Synopsis
For some time now, Marius and Kitty have been living in Italy, where they have managed to lay their hands on a vineyard in Tuscany. Marius has left his criminal past behind him, so Hugo is confident he and Sophie can travel to Italy to reunite his daughter Suus with her best friend Chrissie. However, there is something dubious about the purchase of the vineyard. Hugo has not yet reached the front door when the whole thing escalates; and when his car suddenly turns into a flaming inferno, it becomes a fight for life and death. Hugo is once again swept up in Kitty and Marius' criminal mayhem, but this time in a country where the organised crime syndicates are not happy with Dutch interlopers and do not shy from kidnapping and even murder to make their point.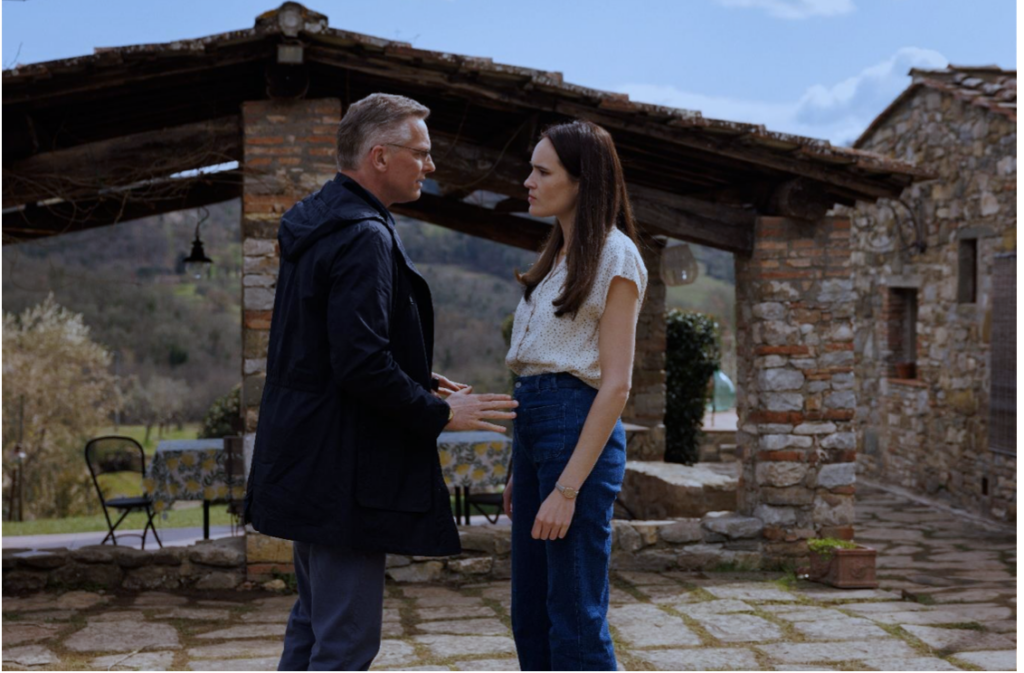 Cast
Starring: Barry Atsma (Hugo Warmond), Jacob Derwig (Marius Milner), Georgina Verbaan (Kitty van Mook). They are the same actors who starred in the TV series. Featuring also Ellen Parren, Claudia Vismara, Antonio Rampino, Marie-Mae Van Zuilen.