A project by Accademia Musicale Chigiana in collaboration with Toscana Film Commission (Siena, 1-16 June)
This intensive course aims to train young professionals and students exploring the techniques and production of film music in-depth and according to the best international standards.
At the end of the course, in addition to having explored compositional and orchestration techniques, each participant will produce two 3-minute promos (original or re-scoring), with professional recording by a string quintet and a 42 element symphony orchestra.
The faculty are top professionals and experienced educators (University of Southern California and Berklee Institute of Music) active in the US and in Europe.
This course is the first in a series of professional laboratories of the new SOUND & IMAGE project, which aims at launching national and international collaborations in the field of screen scoring.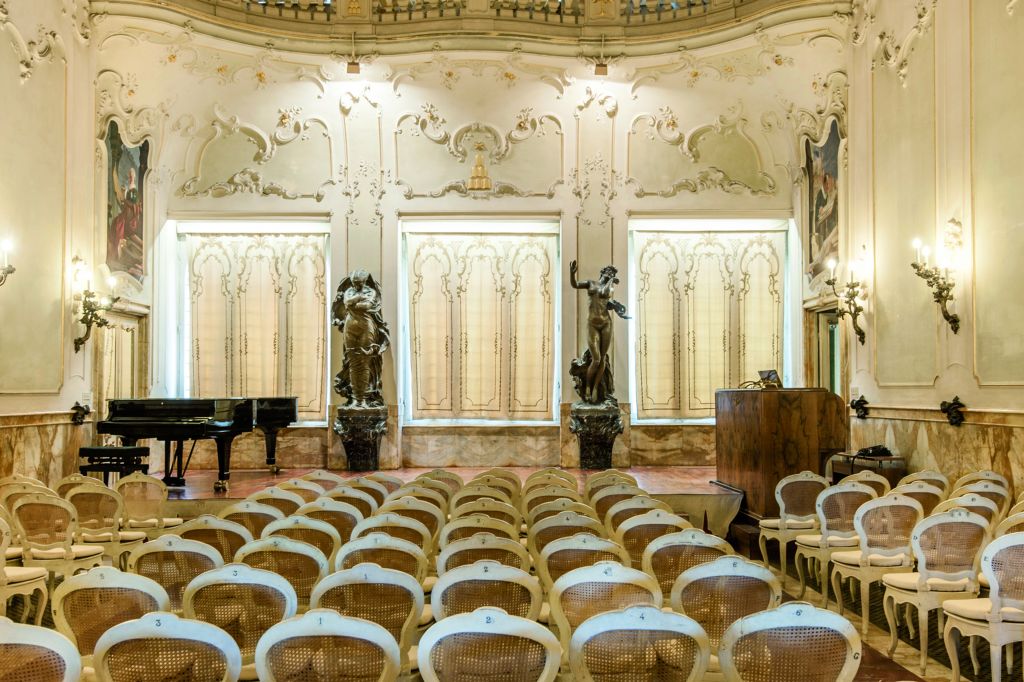 The program at glance and how to apply
COURSE DATES: Wednesday June 1st – Thursday June 16, 2022;   
DAILY CLASSES: 9am – 1pm & 2 – 7pm;
10 PARTICIPANTS (NO AGE LIMIT);
APPLICATION REQUIREMENTS: online application, CV, video portfolio. Deadline:  Early application deadline April 22nd, final deadline May 15th, 2022.
Here the application form
RECORDINGS:  June 6th (String quintet) – June 13-14 (Symphonic Orchestra ORT in Florence – Teatro Verdi);
FINAL SCREENING:  June 16, 2022 – 7:30pm. TUITION FEES:  Eur. 2,000.00.
More information about the program here.