The film was shot in Montepulciano and in Val d'Orcia
Pathé International has unveiled the first trailer for Paul Verhoeven's steamy period drama. The latest from the Elle and Basic Instinct director will screen in world premiere at Cannes Film Festival which is scheduled to run July 6-17.
The film was shot near Siena, in Montepulciano and in San Quirico d'Orcia, four years ago, in 2018. The shooting in Montepulciano required a particular scenography's preparation. In fact, a heavy wooden door has been purposely realized for the film, positioned at the monumental Porta al Prato of access to the town and It was made for opening and closing to the passage of the carriages. The door was then dismantled at the end of filming.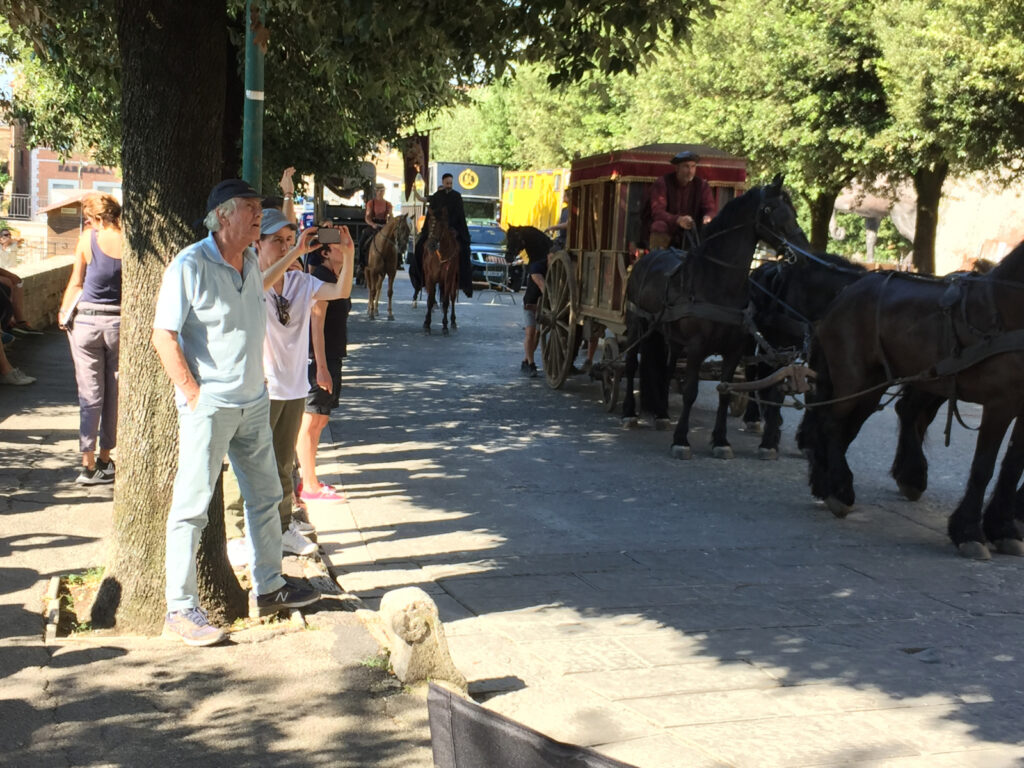 Synopsis
The film is based on the book Immodest Acts: The Life Of A Lesbian Nun In Renaissance Italy which was published in 1986 and written by historian Judith C Brown. Inspired by true events, it's set in the late 15th century as plague ravages the land. Benedetta Carlini (Efira) joins the convent in Pescia, Toscana as a novice who has been capable from an early age of performing miracles. Her impact on life in the community is immediate and momentous.But when her affair with another nun is discovered, it causes a scandal and leads Benedetta on a dangerous path.
Credits
Virginie Efira, Charlotte Rampling, Daphné Patakia, Lambert Wilson and Olivier Rabourdin star in the thriller which was originally titled Blessed Virgin. Benedetta is produced by Said Ben Said at SBS Productions who had also produced "Elle." Pathé is handling international sales and will distribute the movie in France.